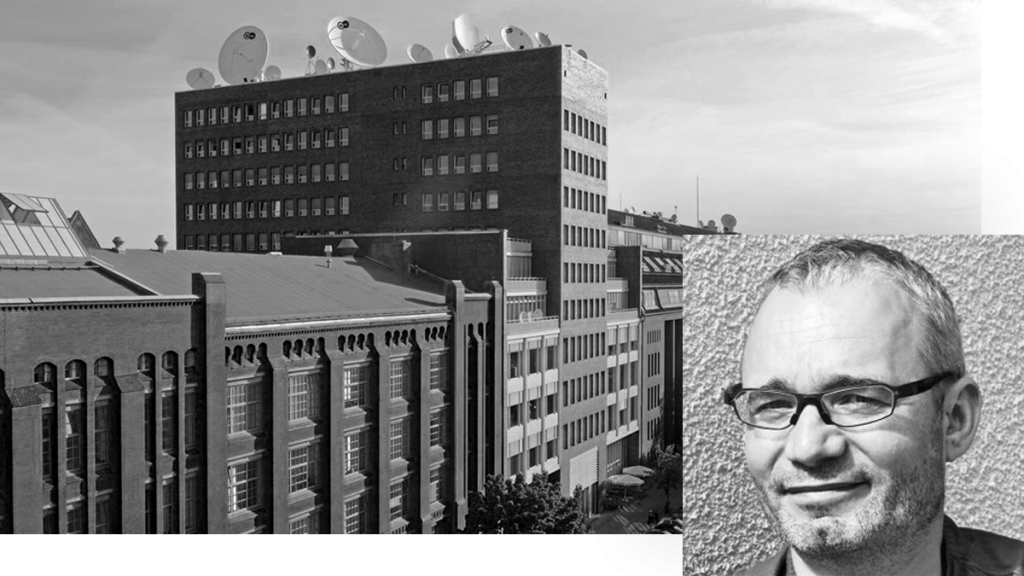 In this series of blog interviews, we further introduce the people and organizations behind XR4DRAMA by asking them about their work and their particular interest in the project. Our third interview partner is Nico Heise of DW, Germany's international broadcaster.
1) When did you first get in touch with the concept of situation awareness and XR technology?
Our team at Deutsche Welle, Research and Cooperation Projects, works on cutting edge technologies and explores how they might become relevant for media production or storytelling. We had a couple of projects in the past that dealt with extended reality. There is great potential and we have decided to pursue this path. The concept of situation awareness was introduced by Vanessa Oberin, a PHD student who worked in our team when we wrote the proposal. She contributed a lot of the theoretical background that drove our approach.
2) Who is in your team – and what are your colleagues working on at the moment?
The team that currently works on XR4DRAMA consists of Farina Hamann, Axel Primavesi, Alexander Plaum and myself. Farina is an expert on designing immersive interactions and has a lot of experience with immersive media in general. She will work on UI and UX design regarding the second pilot use case (media production planning). Axel is a Deutsche Welle journalist and producer who has successfully planned and carried out various feature productions for Deutsche Welle and other broadcasters. He will bring his experience in production planning to the project. Alexander has developed the project's identity and dissemination strategy. He supervises the XR4DRAMA website and blog.
3) From your point of view: What are the most interesting aspects about XR4DRAMA?
In the past, we have worked on AR and VR solutions in media storytelling to create immersive experiences for end-users. In XR4DRAMA, it is fascinating to explore the potential of extended reality for the production process itself. We know from experience that pre-production planning is crucial for a successful media production. It will be very interesting to see whether the technologies that will be developed within the project will indeed increase situation awareness of production staff to a level that makes pre-production easier and more efficient.
4) What could be a challenge for the consortium?
Apart from the Covid pandemic that creates difficulties for all European projects, it will be challenging to really meet the requirements that the users have set out when the project started. Immersive experiences have the potential to create a feeling for a specific location – even from a remote position. However, many people are not (yet?) used to this kind of experience and might feel overwhelmed. This could ultimately compromise their judgement. It will be challenging to find the right mix of immersion and other forms of representation to avoid this.

5) When the project is over in late 2022, what kind of outcome do you expect?
We hope and strive for a tool that indeed increases situation awareness for production staff that is not on location. The Covid pandemic with all its travel restrictions has even increased the need for solutions that support remote planning (not only in media production). It would be great if the XR4DRAMA technologies could become part of this solution.
Dear Nico, thank you for your time!
Our next interview partner will be Yash Shekhawat of Nurogames.