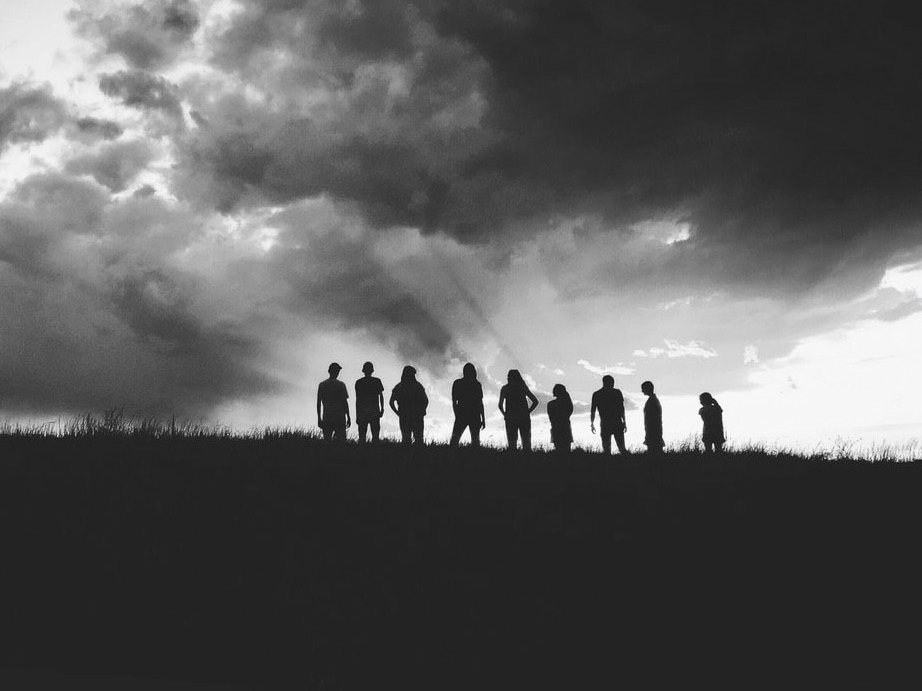 The multidisciplinary XR4Drama consortium consists of seven partners in four European countries. Each of them brings a unique set of skills and tools to the project:

The Autorità di bacino Distrettuale Delle Alpi Orientali (Alto Adriatico Water Authority, AAWA) is an Italian public body that manages and regulates the Eastern Alps river basin district, one of the country's eight hydrographic districts.
The authority is responsible for the protection and sustainable use of water resources across the district. This includes duties like catchment planning, surface and ground water monitoring, economic analysis of water use, soil protection, and – highly relevant for the XR4Drama project – the prevention of disastrous events (i.e. floods or droughts).

AAWA has access to thousands of hydro-meteorological sensors, weather reports, maps, and forecasts. Algorithms and software systems maintained by the authority have a focus on early warning systems for flood defense, hydrogeological modelling, disaster risk mapping, evaluation, and management. The AAWA's risk models play an important role in supporting emergency services.

Centre for Research and Technology – Hellas (CERTH), the overall coordinator of XR4Drama, is one of the leading research centres in Greece and a European top player with regard to participation in competitive research grants. It consists of five institutes:
CPERI (Chemical Process & Energy Resources Institute)
HIT (Hellenic Institute of Transport)
IBO (Institute of Bio-economy and Agro-technology)
ITI (Information Technologies Institute)
INAB (Institute of Applied Biosciences (INAB)
XR4DRAMA is managed by ITI – or more precisely: the institute's Multimedia Knowledge and Social Media Analytics Laboratory (MKLab). The lab specializes in multimodal search engines, visual analytics and decision support as well as robotics and agent applications. Its research covers a wide range of domains: culture, earth observation, environment, health, and security.
MKLab has contributed to dozens of R&D projects (national, FP7, H2020) and produces a significant amount of scientific output. So far, it has published almost journal publications, more than 600 conference publications, and 70 book chapters. The lab also holds 10 patents.

Deutsche Welle (DW) is Germany's international broadcaster, dedicated to fostering global freedom of opinion with unbiased news and information. It offers services in 30 languages across a multitude of platforms and reaches an audience of about 200 million people every week. DW also runs DW Akademie, an organisation that trains journalists worldwide and supports the development of free media.
Via DW Innovation, the broadcaster participates in national and international R&D projects. The team is always eager to explore emerging technologies – and their impact on media, journalism, and audiences. Both data-driven-journalism (DDJ) and extended reality (XR) have been focal topics for several years now.
DW Innovation specializes in media innovation concepts, use case development, user requirements and user testing, prototyping, and documentation/communication of project results. The team frequently contributes to the development and launch of software tools for journalists and media producers.

Nurogames is an independent game development and software engineering company based in Cologne, Germany. It develops gaming and gamification solutions for both consumers and the industry. Nurogames covers the entire value chain of game development – from the initial idea to the final product – for all major platforms: console, desktop, mobile, wearable. Immersive media (AR, VR, 3D animation) is one of the company's specialties.
Nurogames has a strong interest in utilizing and refining state-of-the-art media technology and thus participates in national and European and national R&D projects on a regular basis.

Smartex is an Italian company that develops electronically enhanced or "smart" garments. A main focus is bio sensing textiles that are able to monitor a person's vital signals, e.g. their heart and respiration rate or the electrical activity produced by their skeletal muscles.
Smartex also builds systems that allow for the recognition of gesture and posture (via piezoresistive, i.e. pressure-senstive components) and textile solutions for biochemical sensing and body liquid handling.

The company implements textile sensing, manages parameters, and extrapolates them. It has significant experience in the development of safe, easy-to-use interfaces for human-machine interaction and in the production of multifunctional, interactive fabrics that are comfortable to wear.
Applications include health monitoring (health promotion and disease detection/prevention), rehabilitation (restoring of body functions), health assistance (disability compensation), sports medicine (function support and body monitoring) and safety for workers.

Universitat Pompeu Fabra (UPF), based in Barcelona, is one of Europe's top universities – with an excellent track record in both research and teaching.

The team responsible for XR4DRAMA is the university's Natural Language Processing Group (UPF-TALN), anchored in the Department of Information and Communication Technologies (DTIC). UPF-TALN is widely acknowledged for its expertise in natural language processing – with a focus on text analysis, content (concept and concept relation) extraction from multilingual material, multilingual text generation and summarization, and natural language interaction. With some 20 successful projects under their belt, the team is also an experienced player on the national and international research and technical development scene.

up2metric, a Greek SME, builds innovative software solutions that make cameras see and understand. One of the company's main goals is to transfer knowledge from the academic fields of computer vision, photogrammetry, remote sensing and metrology to the market. up2metric exploits technologies such as 3D computer vision, image processing, deep learning, and augmented reality to build solutions for commercial and research projects.

Usage scenarios include cultural heritage recording, infrastructure and ship inspection, industrial automation, precisio agriculture, and security. The company has developed algorithmic modules for object detection, people and vehicle tracking, classification in 3D, 3D reconstruction, stereo vision, model fitting, pre-processing, co-registering, and analysing data from hyper/multi spectral sensors.
up2metric does consulting, product design, data gathering, app development, and deployment.
Photo by Hudson Hintze