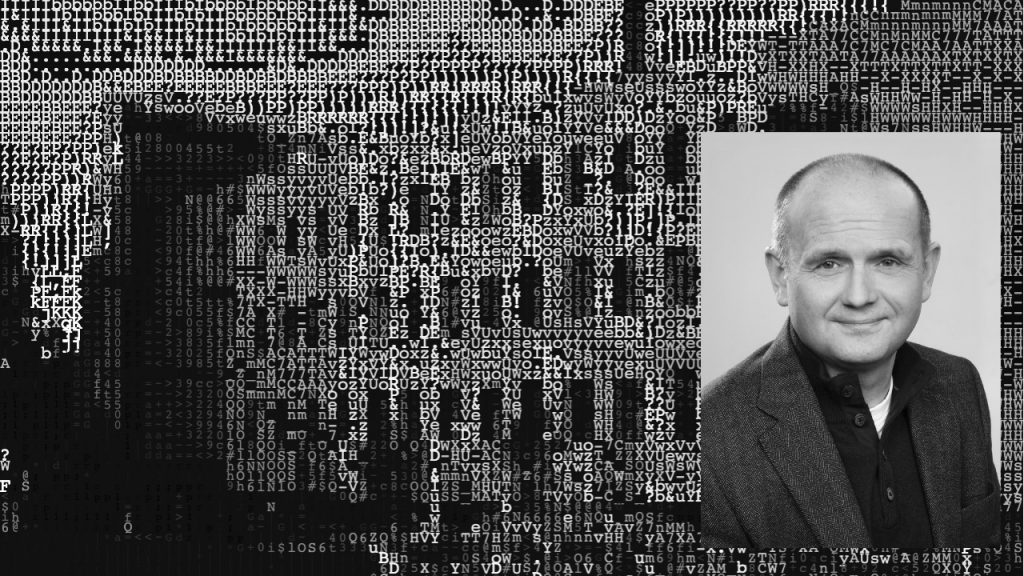 In this series of blog interviews, we further introduce the people and organizations behind XR4DRAMA by asking them about their work and their particular interest in the project. Our sixth interview partner is Leo Wanner of UPF-TALN, the widely acclaimed group of natural language processing specialists at Universitat Pompeu Fabra in Barcelona.
1) When did you first get in touch with the concept of situation awareness and XR technology?
Well, the notion of context is an important aspect of my work, as I often deal with personalized automatic natural language text generation and dialogue systems. Situation awareness, its formal representation, and its role in generation and dialogue management has in fact been part of my research for more than three decades. This is different for XR – which I came across only a couple of years ago, as a research and application topic in the context of our participation in H2020 projects like V4Design, CONNEXIONs, and MindSpaces. Right from the  beginning, I was fascinated  how well XR and Natural Language Processing (NLP) complement each other. I'm now convinced we're moving towards applications that will consider both as indispensable parts of the same technology.
2) Who is in your team – and what are your colleagues working on at the moment?
Our team consists of computer scientists, (computational) linguists, and technical support personnel. We're currently 12 people, in total. Obviously, not all of them are working on XR4DRAMA all the time. In this project, the UPF core team consists of seven people: Dr. Mónica Domínguez is responsible for voice-based stress detection, Beatriz Fisas  is working on grammar-driven multilingual language analysis, Dr. Alexander Shvets focuses on concept extraction and geolocation techniques, and Alba Táboas takes care of multilingual natural language text generation. Dr. Jens Grivolla and Roberto Carlini ensure the efficient implementation and integration of our modules into the XR4DRAMA framework, and I am responsible for the management of the team. I also shouldn't forget to mention our financial and research administration officers Montse Serrano and Rocío Petruzzi – without whom we'd be flat on our backs.
3) From your point of view: What are the most interesting aspects about XR4DRAMA?
XR4DRAMA is very interesting as a whole. It's an excellent opportunity to demonstrate the application potential of our technologies in different contexts and to explore how they complement other technologies. The fusion of sensor-driven and voice-based stress level detection is one example, exploring how collaborative VR applications can benefit from NLP is another one. However, from the perspective of our domain of research, it's even more important to be able to further develop our NLP technologies. That way, we can make them serve different fields of applications equally well, like crisis management and media production.
4) What could be a challenge for the consortium?
As other consortium members have pointed out before,  XR4DRAMA's lifetime coincides with the COVID-19 pandemic. This still is a very big challenge, because it's much harder to effectively collaborate with partners in different countries when the entire communication is carried out remotely. Apart from this, from the perspective of NLP, a constant major challenge is to ensure the availability of sufficient amounts of balanced in-domain data for training and testing our machine learning-based models. However, since UPF can count on very cooperative and active user partners in XR4DRAMA, I don't see any major problems here.
5) When the project is over in late 2022, what kind of outcome do you expect?
As for UPF, we expect to have deployed fully operational NLP technologies that serve the domains and contexts addressed in the project really well and can be further explored in our other R&D activities. From a holistic perspective, I'm confident that XR4DRAMA will result in novel multimodal XR-driven applications that constitute a competitive baseline for future developments.
---
Our next interview partner will be Christos Stentoumis of up2metric