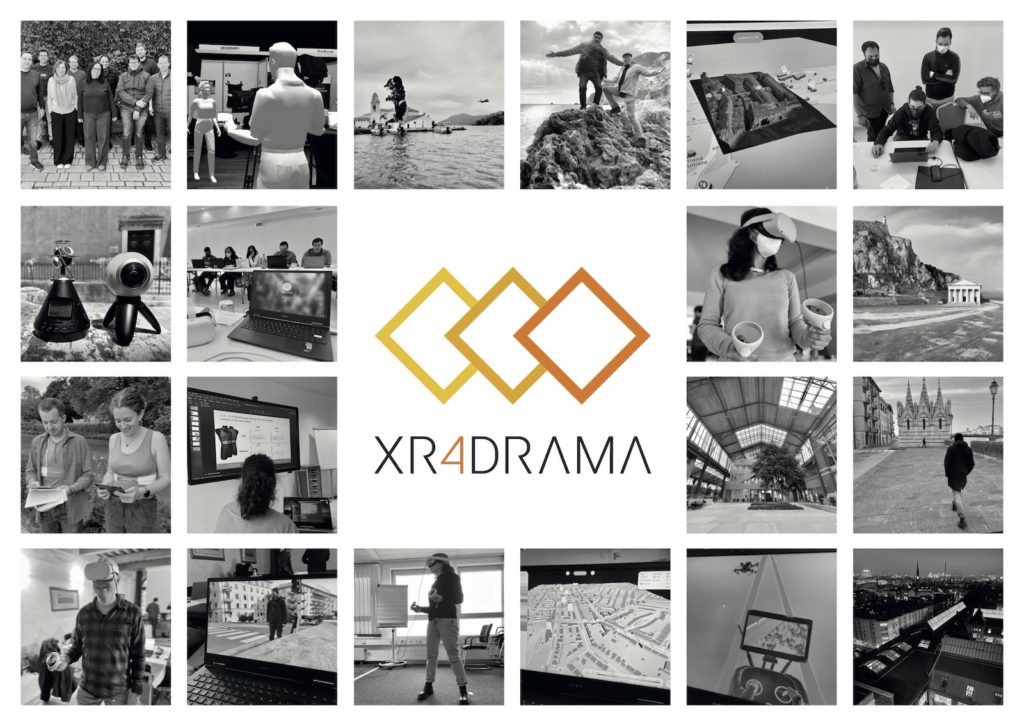 After a number of smaller LinkedIn and Twitter updates, we thought we'd take to the blog to announce two really important pieces of news.
Nr. 1: There's a fixed date for our final review now. On June 20th, 2023 we'll have a long, virtual get-together with the EU's Horizon 2020 people. They're (of course) really interested in learning about the final outcomes of XR4DRAMA, i.e. the different prototypes, papers, deliverables etc. And we're positive we can show them a lot of exciting things!
Nr. 2: June will also see the release of the XR4DRAMA documentary, a visually compelling, 12 minute long film that perfectly captures the essence of both XR4DRAMA use cases – and the bigger vision of the consortium. There's no specific date yet, but we're planning on uploading the documentary to YouTube (via a DW channel) shortly after the review. Stay tuned!
By the way: The key visual used in this post is the final XR4DRAMA postcard (A6). You're welcome to download and print it. There's also a poster (A3), with a slightly different design. Looks great in every office!